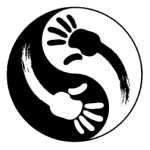 Integrative Massage Associates stands apart from most massage offices in that it puts the focus on physical well-being above aesthetic appeal or shared services. We are not a wellness center looking to coerce you into several varied holistic services, nor are we a spa or salon in which beauty comes before pain management or athletic performance. People come to Integrative Massage Associates to feel better, physically and emotionally.
Integrative Massage Associates is owned and operated by Christopher Hess, LMT. He has brought together a group of very talented Licensed Massage Therapists with varied approaches to soft tissue manipulation. We use an integrated approach to address the individual needs of our clients. Whether you have been injured in a car accident, suffer from chronic migraines, or are an aspiring triathlete, we will design a treatment plan to suit your specific needs..
THERAPISTS
For more information on staff listed below or to schedule an appointment with them, simply click on their name.
Christopher Hess, LMT Massage by Chris
Sarah Jones, LMT Deep Tissue, Integrated, Swedish, Pregnancy, Fertility
Rebekah Waldo, LMT Deep Tissue, Integrated, Swedish, Pregnancy
Stephen Mitchell, LMT Deep Tissue, Integrated
Dan Paulan, LMT Deep Tissue, Integrated, Swedish
Ashley Cico, LMT Deep Tissue, Integrated, Swedish, Pregnancy
Ricky Rainone, LMT Deep Tissue, Integrated, Swedish
Erik Medford, LMT    Deep Tissue, Integrated, Swedish
Susie Pietsch, LMT Integrated, Swedish
Joseph Lauricella, LMT Deep Tissue, Integrated, Swedish
Christopher Hess, LMT:
If you are interested in contacting our owner, please reach him at [email protected]